The 2018 season
The battle to be the top ranked Eventing rider in 2018 was about two riders. One male, one female, both British.
Oliver Townend registered an incredible five top-ten finishes at the highest level of the sport. He won Kentucky in April (and finished seventh on his other horse) to set up the second Grand Slam attempt of his career. He came so close to making history at Badminton, taking the runner-up spot and also fifth place, capping an incredible two weeks early in the season.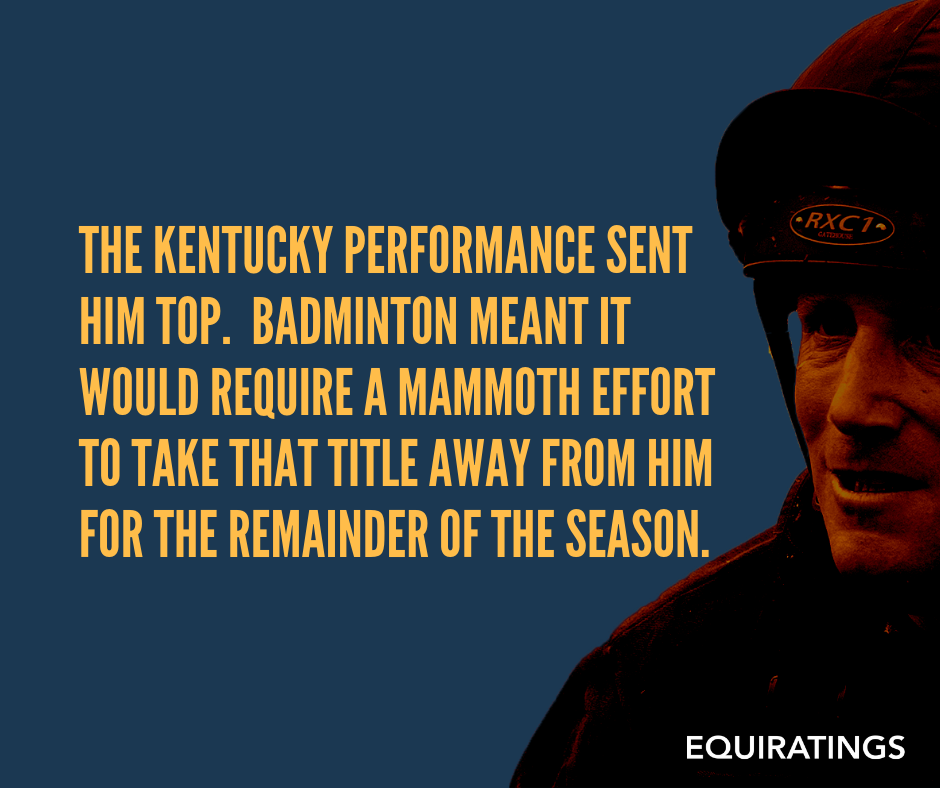 The Kentucky performance was enough to elevate him to the world number one spot. It was the performance at Badminton a week later which meant it would require a mammoth effort to take that title away from him for the remainder of the season. Rankings roll over for a 12-month period; at the end of each month, the points earned during that month are added to the list and the points from the same month last year are dropped. The best six results in the 12 month period count towards ranking points. Oliver therefore was carrying his April and May 2018 points all season. Once he hit the top, he backed it up finishing second and twelfth at Burghley.
He added four wins at four different venues on four different horses in short-format three stars just for good measure too.
British rider Ros Canter announced herself on the big stage in 2017 with top 5s for Allstar B at Badminton and the European championships, and top 10s for Zenshera at Pau and Luhmuhlen. In 2018, the same two horses stepped up another level and pushed Oliver Townend to within a whisker of that global top spot. Ros became world champion at WEG, took third place at both Badminton and Luhmuhlen, but her drop from third place overnight to fifth place at Pau sees her remain as the FEI world number two for another winter.

When it comes to the race to world number one in 2019, it looks like her time will come, but for how long?