EquiRatings is now a global sports data and technology company for equestrian sports. The journey began in 2015 when school friends Sam Watson and Diarmuid Byrne joined forces to bring data analysis first to the sport of eventing and then beyond. Sam is an Irish international event rider who studied Management Science and Information Systems. Instead of joining the investment banks, he chose to continue his eventing career and began to apply his analysis and database skills to the sport he loved. Diarmuid trained and qualified as acorporate lawyer with one of Ireland's leading law firms. From the time they left university in 2008, to when EquiRatings started in 2015, Sam and Diarm spoke almost daily about ways to take the sport forward, looking at everything from computer games to betting and fantasy games. In the end they settled on the fact that for any products or services to grow, they needed to understand the numbers around performance better than anyone else and the concept for Moneyball type services in equestrian was born.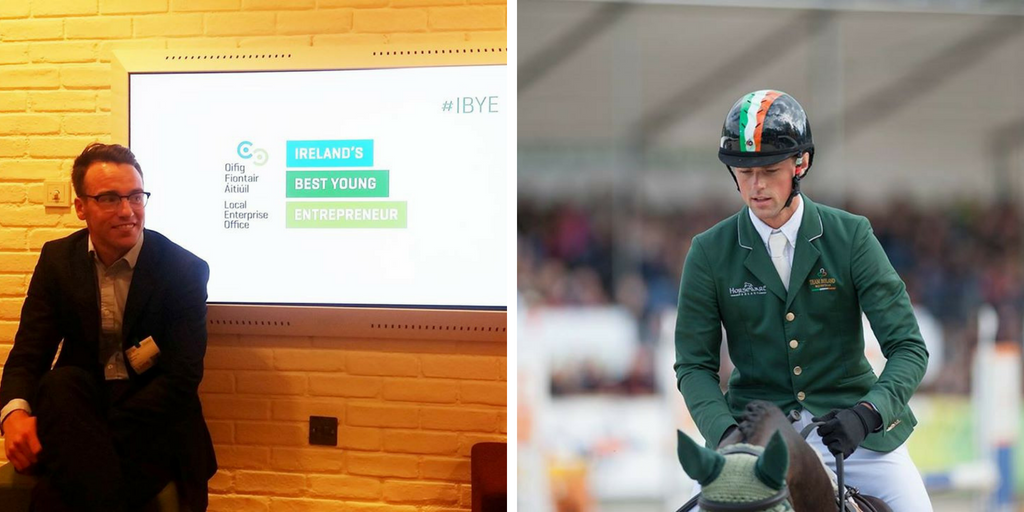 EquiRatings began in Eventing, and at Badminton Horse Trials, sitting at the side of the arena tweeting predictions and facts. Sam was competing and Diarm was eventually called into the commentary box as a guest having tweeted Badminton Radio for the day with information that they hadn't heard before. By the cross-country day, he was standing with the BBC giving them information and a month later at Tattersalls in Ireland, EquiRatings was officially working as analysis for the event. From there we picked up our first Team Performance contract, working with an Olympic programme preparing for Rio 2016. It was an exclusive contract, and we didn't know at the time the big unintended consequence that lay ahead with that decision.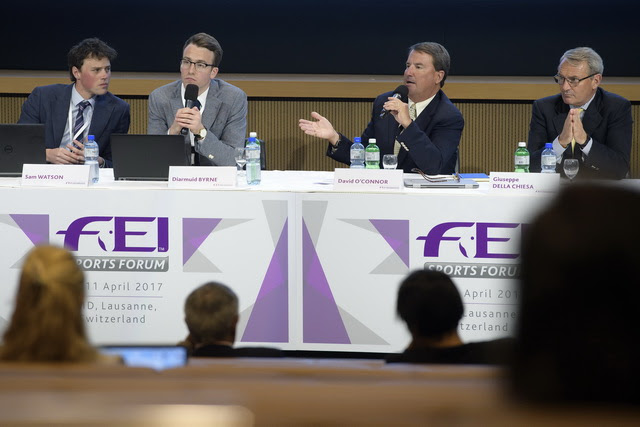 An exclusive contract meant we had to find a different product, one that wasn't focused on team performanceand how to win medals. Necessity is the mother of invention and after weeks of toying with various concepts, we one day struck gold on an algorithm. We realised we were able to use quite complex formulae to predict high performance and medal winning horses. The inverse is also through. And with re-written algorithms, and turning high performance on its head, we began to predict low performance, and by extension, risk. In the sport of Eventing which had suffered from a long-term problem of rider fatalities, we began to use data to follow trends in risk and poor performance. The EquiRatings Quality Index (ERQI) is a metric around risk which attaches to each horse, at each level of the sport of Eventing, and is used both nationally and internationally by governing bodies in Ireland, the UK, the US and Australia.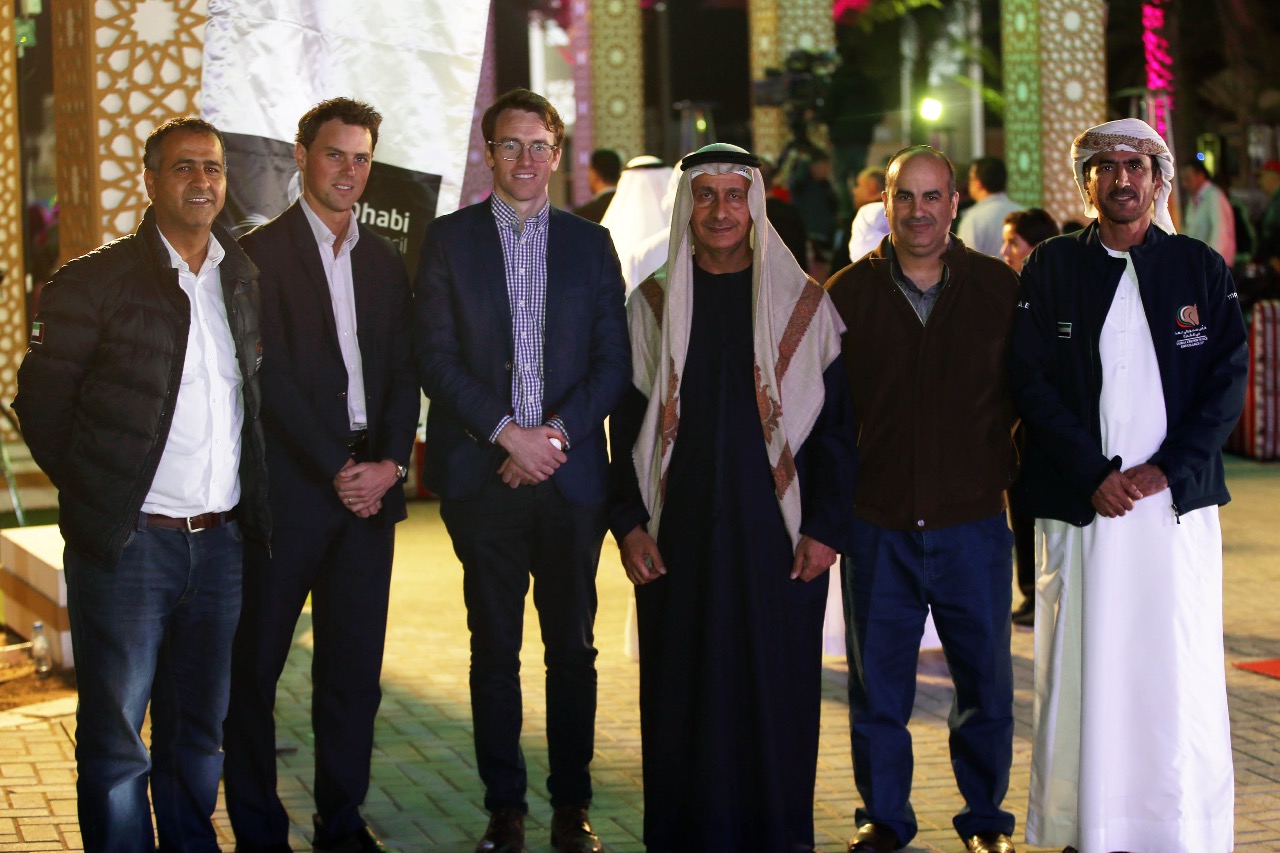 In 2017, we began to expand our offerings both in performance and risk to the other equestrian disciplines, starting with Endurance and also racing. We joined in the NDRC in Dublin, currently ranked as the no. 6 University Business Accelerator in the world and no. 2 University Business Accelerator in Europe by the UBI Global Index. Our media and fan engagement work has grown. We continue to support the major championships and events around the world and the Event Rider Masters Series, allowing data to bring insight to fans and media. A partnership with SAP has helped us launch an equestrian fan engagement app, which allows fans to interact with the live competition and win prizes based on correctly predicting outcomes in real time.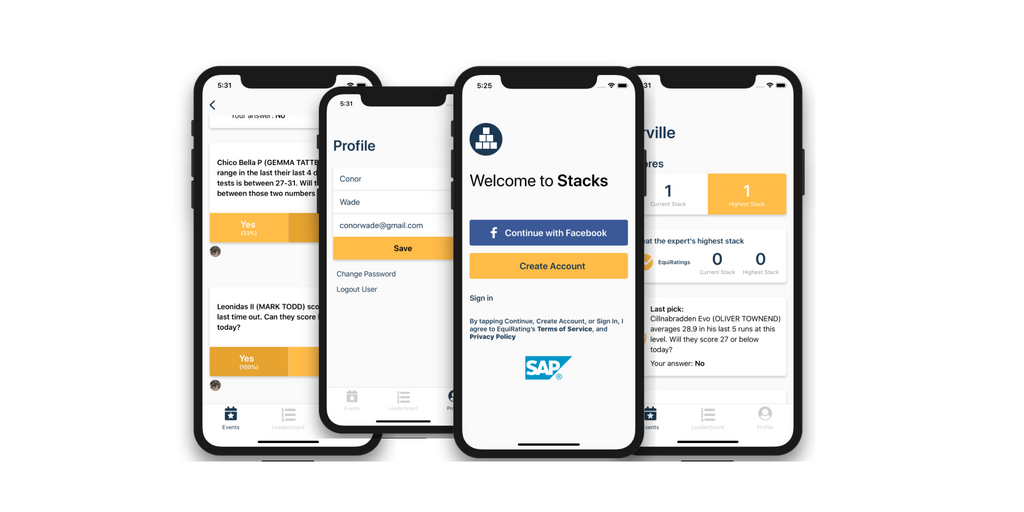 We have grown our team and through the support of both NDRC in Dublin and UNUM in Carlow, we have two offices and seven full-time employees based in Ireland. We have a pipeline of products and services in development and exciting plans as to how to best support equestrian sports over the coming years. Each product and service we launch has to pass our basic acid test; does it have the potential to 'change the game'?
Our rider and horse tracking tools ensure federations and teams can measure and manage performance in a revolutionary way. Leading equestrian sports brands and media organisations attract a wider sports audience by bringing context and information never previously available, riders and owners better understand and assess performance, brands promote and select their sponsored riders differently now. EquiRatings data is changing the game.